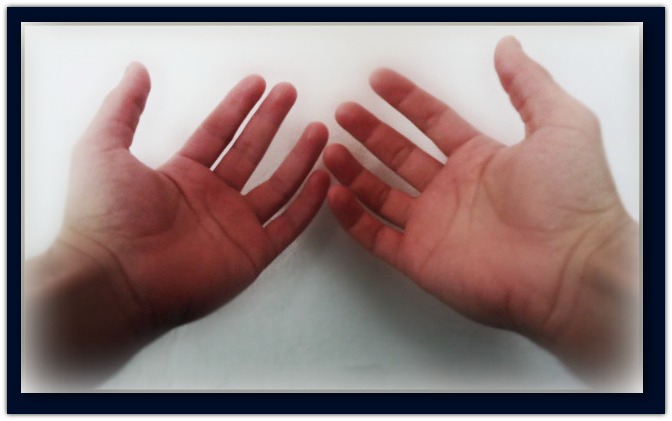 The most recent client reviews are posted below.
To read online feedback from 2009 to the present day, click on the Genbook button below.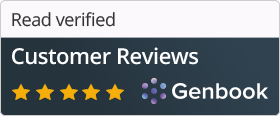 Sept 30, 2017
"Healing massage. Ruben has been my masseur for over 10 years. He is professional, a proponent for self care, caring and has very intuitive healing hands. I can rest assured that when my massage session is over, my chronic aches and pains are gone. Thank you Ruben for all you do."
Sept 25, 2017
"Great again. Ruben did a great work on my lower back that I hurt a week ago. His massage released the tightness and I felt much better right after the session. I'm going to book another one soon!"
Sept 21, 2017
"Fantastic. I have been going to Ruben for years - for stress relief, for relaxation, to feel better. When I arrive I am typically in need of some sort of adjustment - physical or emotional. When I depart I am rejuvenated! Ruben has a fantastic ability to identify what needs attention and a wonderful, caring approach using a variety of massage techniques!"
Sept 11, 2017
"Excellent Massage, Attentiveness and Environment. Ruben provides an excellent massage tailored to your individual needs in a comforting and relaxing environment. He is truly engaged in providing the very best care."
Sept 4, 2017
"Great relaxing massage! Ruben is so thoughtful and intuitive. His studio is sublime - I really did not want to leave! Looking forward to a return visit soon."
Aug 28, 2017
"Wonderful as always. I recently had another wonderful massage session with Ruben. I've been a long-time client, but he never fails to amaze me! I've had some lower back issues which he dispensed almost completely! And his attention to my deteriorating knees always helps. That said, one of my favorite parts of our sessions is our conversation - always interesting, congenial, positive! Wish I could see him for massage and friendly interaction every week!!"
Aug 23, 2017
"Amazing as usual. As always Ruben is magic. He took care of me and my 26 year old son We were beyond happy with Ruben's intentional care. A healer. "
July 30, 2017
"GREAT MASSAGE ++++++++++++++++++++++++++++++++++ wonderful space. great massage. just do it! ***************************************************"
July 25, 2017
"Best massage yet. I went in with a sciatica problem and came up basically healed. It probably was as severe as other folks, but not comfortable. I feel great now."
July 2, 2017
"Love and kind. It was my first time to have a session with Ruben. He is kind, warm and very good masseur. He listened to my conditions carefully and adjusted with perfect touch. I bought 3 session series and I can't wait to schedule another 2!"
June 21, 2017
"Ruben is wonderful! I have been seeing Ruben for quite a long time. My session last week was lovely, as always. I have been feeling various aches and pains, more than usual, and Ruben devotes so much time and attention to each problem area. He is always completely engrossed in his clients, their needs, comfort and health, and contributing to their sense of wellness and contentment. A massage with Ruben is absolutely a highlight of my life."
June 8, 2017
"Genuine & Exceptional You can tell Ruben genuinely loves his work and cares about his client's experience and even the space he creates. I always leave thinking I should return more often. And I'm sure that would be true if I came every day..."
May 30, 2017
"Relaxing. My session with Ruben was, as usual, so beneficial. I went in with tense shoulders and a quirky pain in my neck. Within a few minutes my shoulders felt such relief and today my neck is 100% better. Ruben is so kind, considerate, and skilled! He has made the studio into very pleasant and peaceful space."
May 29, 2017
"Relaxing and energizing massage. What a lovely experience. I had a relaxing and energizing hour on Ruben's table and I felt the kinks and knots dissipate as he worked on me. I left looking 10 years younger and feeling uplifted and de-stressed."
May 17, 2017
"Another wonderful massage. An hour and a half of relaxation, balancing my body and spirit. Thank you Ruben, you make me so very happy. I am still feeling the bliss."
May 16, 2017
"Relaxing and restoring. I've seen Ruben for a few years now and each time, without fail, he helps to relax and restore my balance and my body. He listens and responds intuitively to what my body is telling me and him! He helped me center back to myself after a few weeks of a lot going on. He reminded me to breathe again and listen to what my body is telling me. Thank you Ruben for your caring and the gifts you share with all of us."
Apr 30, 2017
"Excellence. Ruben's massage was perfect. Every move intentional and specific. I walked in unable to take a deep breath and left able to laugh. So grateful. Can't recommend him highly enough Looking forward to my next appointment."
Apr 26, 2017
"Fabulous. I have been seeing Ruben regularly for several years. Whether my visit is to deal with a chronic issue, body work, or a "tweak", stress relief or relaxation, Ruben effectively and thoughtfully delivers a fabulous solution. He has many years of experience with a variety of methods - and is constantly learning new ways to enhance the experience, bringing the right solution to the individual need. I happily and highly recommend Ruben!"
Apr 22, 2017
"Ruben is the best. I have gone to RJR Self-Care about 15 times and have always found Ruben to be an amazing massage therapist. First, and foremost, he listens intently, yet has a great intuitive sense with a body. His many years of experience are well shown in his technique and manner. I highly recommend him!"
Apr 13, 2017
"Just what I needed. All I can really say is that Ruben has a wonderful space and is an excellent body worker. Highly recommended."
Apr 13, 2017
"Fantastic!!! It was my first visit to RJR - Self Care. Ruben worked on all the areas that were hurting and gave some great advice. I am definitely returning and I will recommend him to all friends."
Mar 30, 2017
"Ruben knows his stuff. Ruben is a person who takes pride in his practice. He is knowledgeable and skilled and an over-all great guy. His studio is relaxing and clean. Highly recommend Ruben!"
Mar 2, 2017
"Top notch massage therapy. Can't recommend RJR Self Care enough. Always a great experience, tailored to what you need and delivered with care. Shiatsu and reflexology combo is my favorite."
Feb 23, 2017
"Ultimate Self-care. As a long time client I really value Ruben's consistent ability to restore and transform my body through his skilled attunement to what's needed in each session. I am always delighted and confident to recommend Ruben!"
Feb 16, 2017
"Aloha Time...A massage by Ruben is like a mini Hawaiian vacation... he plays Hawaiian music and infuses me with aloha. Mahalo nui loa Ruben."
Feb 16, 2017
"Healing Touch. Ruben has an amazing healing touch. Coupled with knowledge and intuition I received a wonderfuly fluid massage that supported stress relief, release of muscle tension and left me feeling as though I was floating."
Feb 6, 2017
'Not just for adults! After much prodding, I brought my 16 y.o. son to Ruben for his first ever shiatsu massage for chronic soreness from daily sports activities. Throughout, Ruben was sensitive to the fact that he's not a touchy-feely guy. He continually checked in on comfort level/pressure & taught him useful stretches to do at home. I really appreciate Ruben approaching this new client with such consideration. After we left, my son said he had never been so relaxed in his life and will definitely go back!"
Feb 4, 2017
"Wonderful massage. Really enjoyed my first time massage with Ruben Very nice man. Totally comfortable. Will be back for a deep tissue next time."
Jan 24, 2017
"As always, Ruben helps me to reconnect with my body and my soul and relax. Monday was my 3 year "health-aversary" of being cleared from Appendix and ovarian cancer. I couldn't think of a better way to celebrate then with a soothing massage and soothing of my spirit. Ruben's connection with his clients is hard to put into words. So very thankful for him and his special gift."
Jan 23, 2017
"At 6:30pm, after a difficult day that included coming down hard on myself for minor issues, I saw Ruben's Tweet of an enticing photo of his beautiful space with evening shadows. By 7:15pm I was on his massage table. I brought the usual tension I carry around on my shoulders, but as always, Ruben helps my spirit as much as he helps my muscles. This was a self-care visit and was the very best way to end my day."
Jan 21, 2017
"Another blissful and healing 90 minute massage session under the masterful hands of my masseur, Ruben. Thank you for sharing your gift of healing. Love your new location and atmosphere."
Jan 16, 2017
"I've been seeing Ruben for massage therapy for several years now, and have never written a review. He is simply the best practitioner I've ever been to. He is extremely talented at his craft, as well as totally interested in his clients, their problems and their wellbeing. He cares so very deeply, and completely devotes his time and attention to each client. In addition, he is a pleasure to speak with - he's interesting, knowledgeable and well rounded. Each appointment is such a wonderful hour!"
Jan 14, 2017
"Ruben is the best masseuse I've had the pleasure of working with. I've been going to him for the past three years and have had other massages but they really don't compare. I can describe the massage as having the power of thunder with the precision of a hummingbird."
Jan 3, 2017
"Ruben is a master at what he does. I've had many massages all over the world from Hong Kong to New York City, but never experienced anything as powerful, beautiful, effective as 75 minutes on Ruben's table. He is a true master at the art of massage, and one of the most interesting people I've met in awhile. Don't make the mistake I did and put it off. Call Ruben today and spend 75 minutes with him. It will change your life, and you'll be a better person because of his gift and because of Ruben."
---
Dec 21, 2016
"Used the first of my six 90 minute deep tissue massages - the best Christmas Gift ever from my husband. As always Ruben soothed my body and my soul. He is such a treasure."
Dec 19, 2016
"I'm so happy that I found RJR Massage Therapy. I had a healing, intuitive, expert massage from Ruben. I will definitely be coming back."
Dec 15, 2016
"Ruben is a practitioner who listens to his clients and works on the areas in need of attention. In my book that is very important."
Dec 8, 2016
"I have been going to Ruben for over 10 years, and he is still the very best massage therapist I have ever had. He's an intuitive healer and I always leave feeling so much better than when I walked in. His new studio is very beautiful – the large space with high ceilings, natural light, and gentle color palate is nurturing and spa-like. Ruben also invites his clients to enjoy the outdoor deck overlooking the creek – it's such a beautiful space... I hope to see you there! Mahalo nui loa Ruben!"
Dec 5, 2016
"I have been going to Ruben for many years now and I have to say, the new studio space in the Cheda building is by far the best space he has had so far. It is a very unique and special place and he has made it into a community wellness & creative environment, open to many possibilities. And, as always, he continues to find ways to improve the experience for his clients. Thanks Ruben :-)"
Nov 26, 2016
"*******************fantastic*******************************************************************************"
Nov 14, 2016
"I had a nice relaxing massage by Ruben this past weekend. Thoroughly enjoyed it, he was awesome! His new space is quiet, clean and very comfortable."
Nov 13, 2016
"As always, I had another great massage by Ruben.!!! Love Ruben's new place!! He did a great job!"
Nov 7, 2016
"Ruben is such a good massage therapist. He made sure to address any needs I might have. I love the new studio!"
Nov 3, 2016
"Ruben had an intuitive and healing touch and energy. He can negotiate the perfect amount of pressure and pace to heal the body. I, personally sought out and have stayed with Ruben for his ability to help me with deep tissue and sports massage. I've been a client for 10 years now. I'm thankful for his gift and how his healing massages have helped me over the years."
Oct 24, 2016
"Of all the therapists I've had in the past years without a doubt Rubin is the best. His deep tissue massage does wonders for me and I go away renewed and a livened. I can't recommend him more highly."
Oct 23, 2016
"Ruben is amazing - such a good listener, and he incorporates your feedback into his therapy. The stretching is amazing and hard to find with other massage therapists. His new space is very tranquil and lovely."
Sep 10, 2016
"Ruben is an excellent masseur but also a raconteur extraordinaire! Not only will he run your aches and pains away, he'll give you a free lesson in some fascinating subject. And that, he doesn't charge for!"
Sep 8, 2016
"Hands down, Ruben gives the best massages I've ever received. From bring I. Tune with exactly what you need each time to the expertise in making that happen. He also has incredibly reasonable rates. Can't recommend highly enough!"
Jul 22, 2016
"Ruben routinely bases his approach on the needs of the client - at that moment and on an on-going bases. Fantastic relief by a thoughtful person using a thoughtful approach to my specific needs."
Jul 19, 2016
"My CMT Ruben transported me to Hawaii via 90 minutes of Lomi Lomi massage with native Hawaiian music! Fantabulous!"
June 14, 2016
"That was the statement echoing as I received another fabulous restorative and healing treatment from Ruben yesterday. He has the capacity and skill to listen and address unique body concerns in every session. I've been receiving care from Ruben for 11 years; he is warm, skillful, intuitive, skillful and professional and I highly recommend his work."
June 9, 2016
"Ruben not only has the finest hands in the Bay Area but he actually listens to his clients and works together with them to solve their aches and pains. I recommend him highly."
June 7, 2016
"After so long away due to a broken leg, I was so happy to be back to my self-care routine again! Thank you Ruben for your care, your insight and talent as you massaged away the tension from the last 3 months. You've got the intuition and always find that one spot that I wasn't aware of."
May 3. 2016
"True Bliss following 90 minutes of deep tissue massage. Ruben is just wonderful. All I ever ask for at Christmas, Birthday or Mother's Day are gift certificates for Ruben's magic massages. I almost hate to say how great he is for fear one day he will be fully booked and I won't be able to get my favorite time."
Apr 1, 2016
"Ruben is marvelous. I came in for a massage after an endurance race, and the experience helped significantly with recovery. Ruben knew what areas to work on, and how intense to be, and the experience was both relaxing and rejuvenating, and the subsequent workouts felt balanced and comfortable. Looking forward to a return visit."