Closed
Working on the Big Island of Hawaii
Mar 3, 2017 - Mar 14, 2017
12/1/16
December Holiday discounted massage sessions are available for online purchase here.
Give yourself, or a loved one, the gift of selfcare.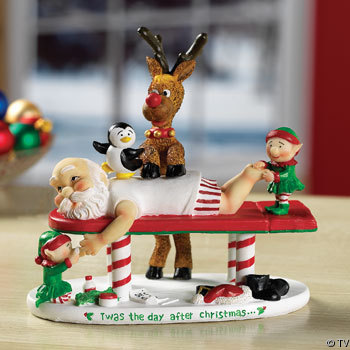 2/6/16
Please note that my Marin office will be closed during the following dates, in February.
Working on the Big Island, Hawaii
Feb 15, 2016 - Feb 25, 2016
To purchase special February massage offers, and gift sessions, please click HERE.
8/25/15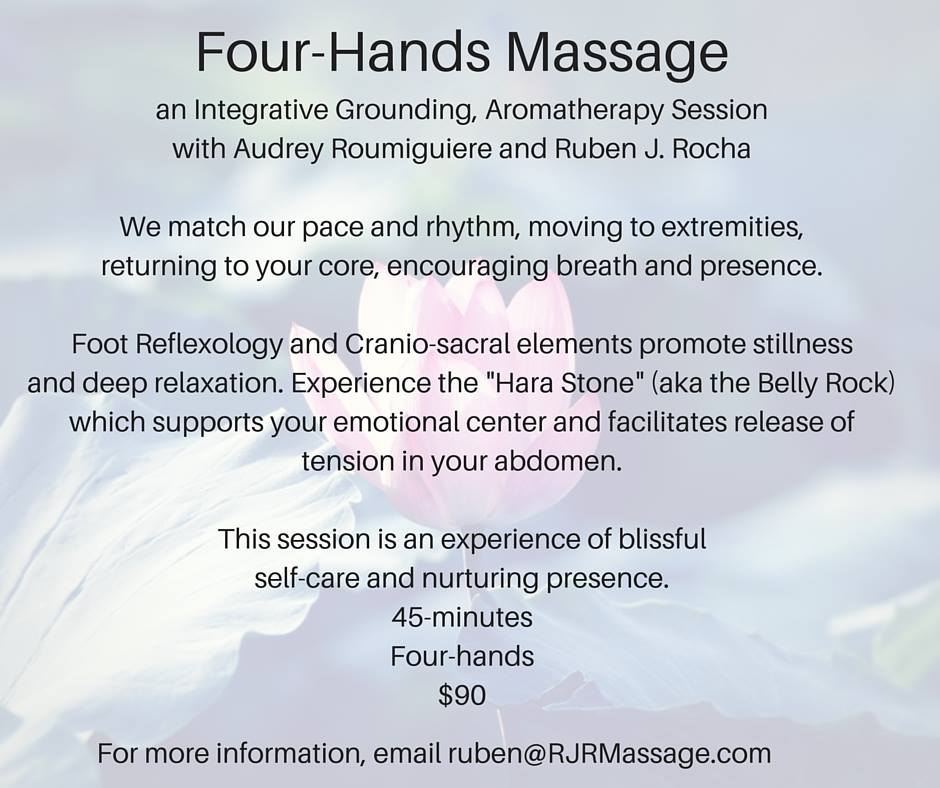 8/3/15
Every Monday, I clip articles that you might enjoy, regarding selfcare. Use the "Archives" tab to access editions over the last year too:
https://paper.li/RJRmassage/1409244300
I'm offering Quick Stress Relief sessions at BodyWise, in downtown San Rafael, one a week:
Tuesdays from 9:30 am to 1:30 pm
30 minute sessions for $33.
You can request neck/shoulder, foot reflexology,
table shiatsu, or chair massage.

Text me directly at 415-488-5501
to reserve some self-care time.

1435 4th St, Suite F
San Rafael, CA 94901
7/24/15
The July discounted offers are available until the 31st of this month. Click HERE to view and purchase them. You can schedule the sessions anytime in the future.
7/24/15
Mike Wolpert of Social Jumpstart is a client of mine, and a brilliant guide who helps business owners articulate what we do, why we do it, and how our clients can benefit from our work.
He invited me to sit for a demonstration of how the personal story, behind RJR Self-Care, can clarify my own goals and purpose. It occurred to me that I've never sat and spoken directly about my practice, in this detail before.
Thank you all for making it possible to grow with you, in our self-care goals. Click the link below to see the short videos Mike put together.
The Self-Care Story: Ruben J. Rocha: More Than Massage
5/2/15
Give Mom the gift of massage, this Mother's Day. Check out the two offers by clicking on the roses below: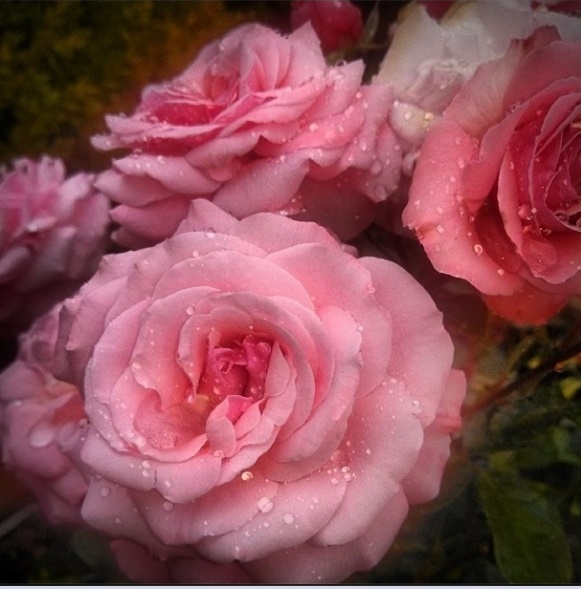 3/31/15
Please note that my office will be closed April 2-6, 2015.
If you haven't read the RJR Self-Care Weekly yet, please check it out. I've been updating it every Monday back to last September. You can access the archives under the title. It is one way to get some motivation, inspiration, and micro-changes, that add up to a lifestyle of self-care.
12/18/14
Giving the gift of massage is easy! A few clicks, an email is sent, you're done! No parking issues and much Joy. http://bit.ly/1qFsFe3
12/1/14
The special offers, found HERE, on my Genbook page, make excellent Holiday gifts!
Giving the gift of massage is easy. Just go to the offers page, on Genbook and select "Give this as a gift" during the purchase process. A drop down menu will appear, where you can fill-in the recipient's information. An email will be sent, along with instructions for making the appointment.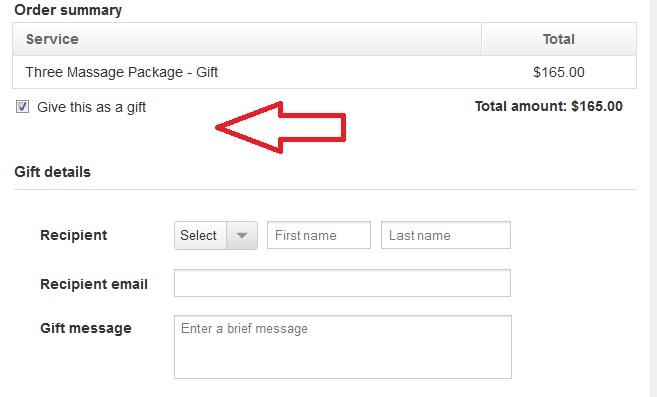 From the offer page, you can select the service, and email the offer directly to one of YOUR loved ones, along with a note saying "This is what I want for Christmas." Click here.
10/24/14
Beginning November 4, 2014, I will re-open my "satellite" office in downtown San Rafael, in the Masonic Building. This office will only be open on Tuesday afternoon and evening. The sessions offered here will be chair massage, table shiatsu, foot massage, neck and shoulder massage, Thai Foot Reflexology. These sessions will be 30 minutes or less, and will not require the client to remove her/his clothing.
To book a "Quick Stress Relief" session at the satellite office, CLICK HERE.
The Studio Blu location, in downtown San Anselmo, will continue to offer the full range of bodywork modalities.
9/2/14
To read a collection of self-care news items I clip, during the week, check out the RJR Self-Care Weekly HERE!
8/25/14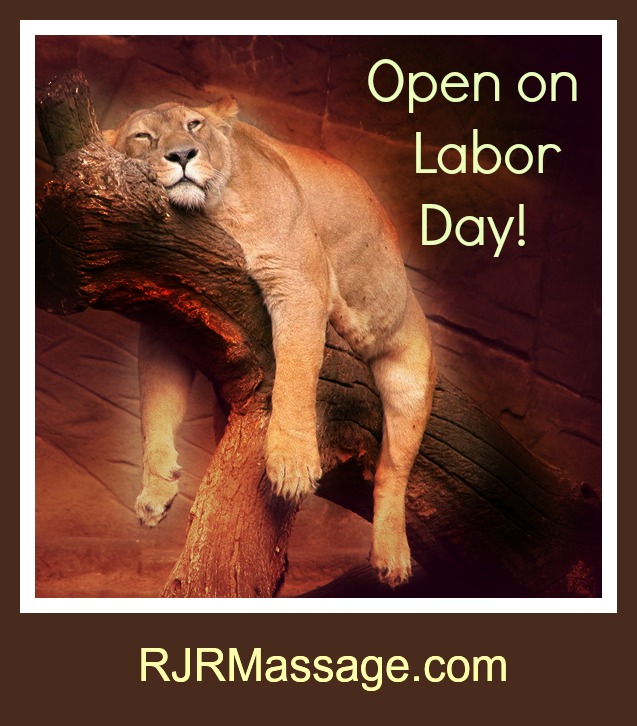 8/7/14
August featured session!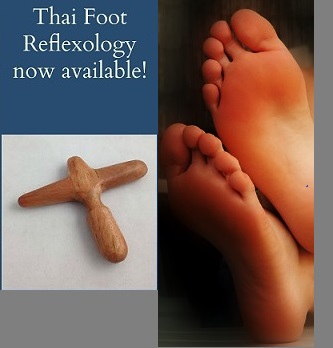 5/31/14
Did you know I'm writing a book on 26 ways to practice self-care? It's called "The Self-Care Alphabet" and here's a preview:
5/28/14
Audio versions of some of my blog posts are available on SoundCloud:
https://soundcloud.com/ruben-j-rocha
5/27/14
In progress. Stay tuned! Apples, Bicycling, Chi-Running, Dancing, Endorphins...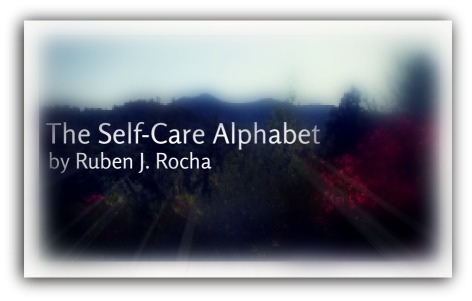 5/25/14
The office will be open Memorial Day and I hope that you schedule some self-care time over the holiday weekend.

Please note that my office will be closed from June 6-13, 2014. Please schedule your massage sessions accordingly.
5/19/14
Check out my photos on Instaprints!
RJR Photo Portfolio
5/3/14
Click on the roses to see some Mother's Day Special Offers.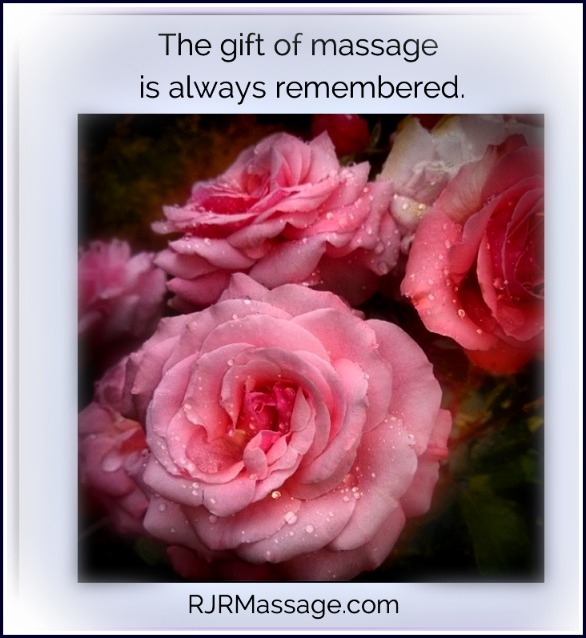 5/1/14
This Mother's Day, give her the gift of self-care. Click on the photo below. At checkout, enter her name in the "Note to seller" field and you're done!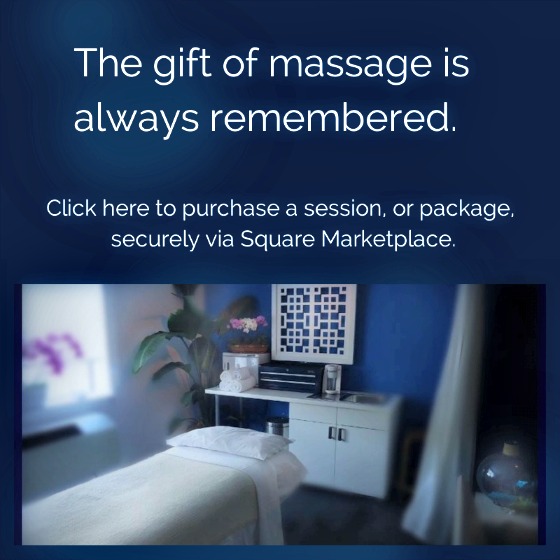 4/26/14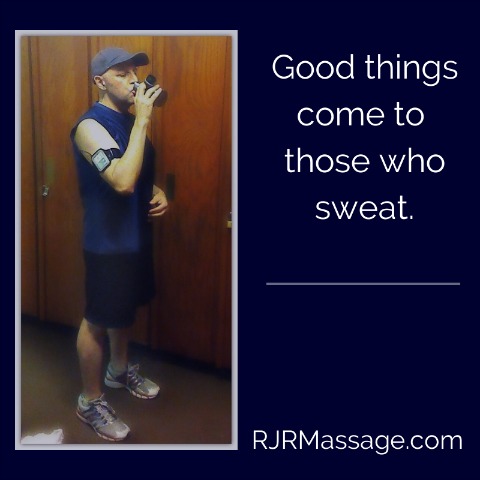 3/18/14
The point of social media, seems to me, is to BE social. One of my clients said that she appreciates keeping "connected in a virtual conversation" with me, between her regular massage appointments. I appreciate that very much. And, hopefully, our interactions on this page help promote the core message of my practice: Massage is MORE than bodywork. Self-care makes everything else possible. Peace.

Let's stay connected here: https://www.facebook.com/RJRmassage
2/24/14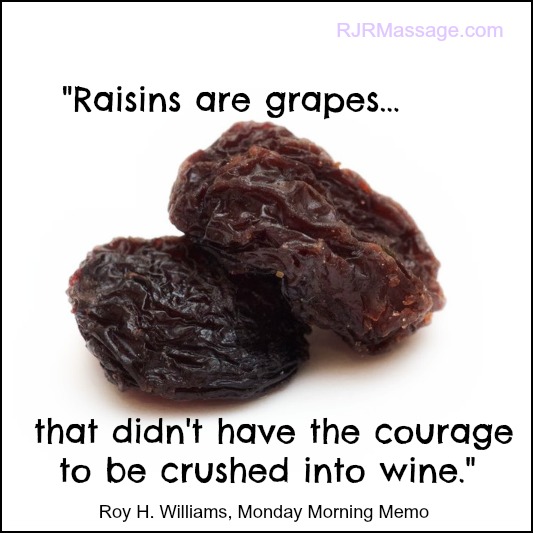 12/23/13
Follow RJR Self-Care LLC's board Breathe on Pinterest.
12/15/13
Wishing you health and peace this Holiday Season and much happiness in the New Year. There are several options for gift certificates, this year. I hope you find the one that works best for you and your loved ones.
1) You can purchase a gift certificate directly from my Yelp! page
2) They are also available on my business website HERE.
3) There is a special offer available through Genbook HERE.
11/23/13
We'll be open Friday and Sunday of Thanksgiving weekend!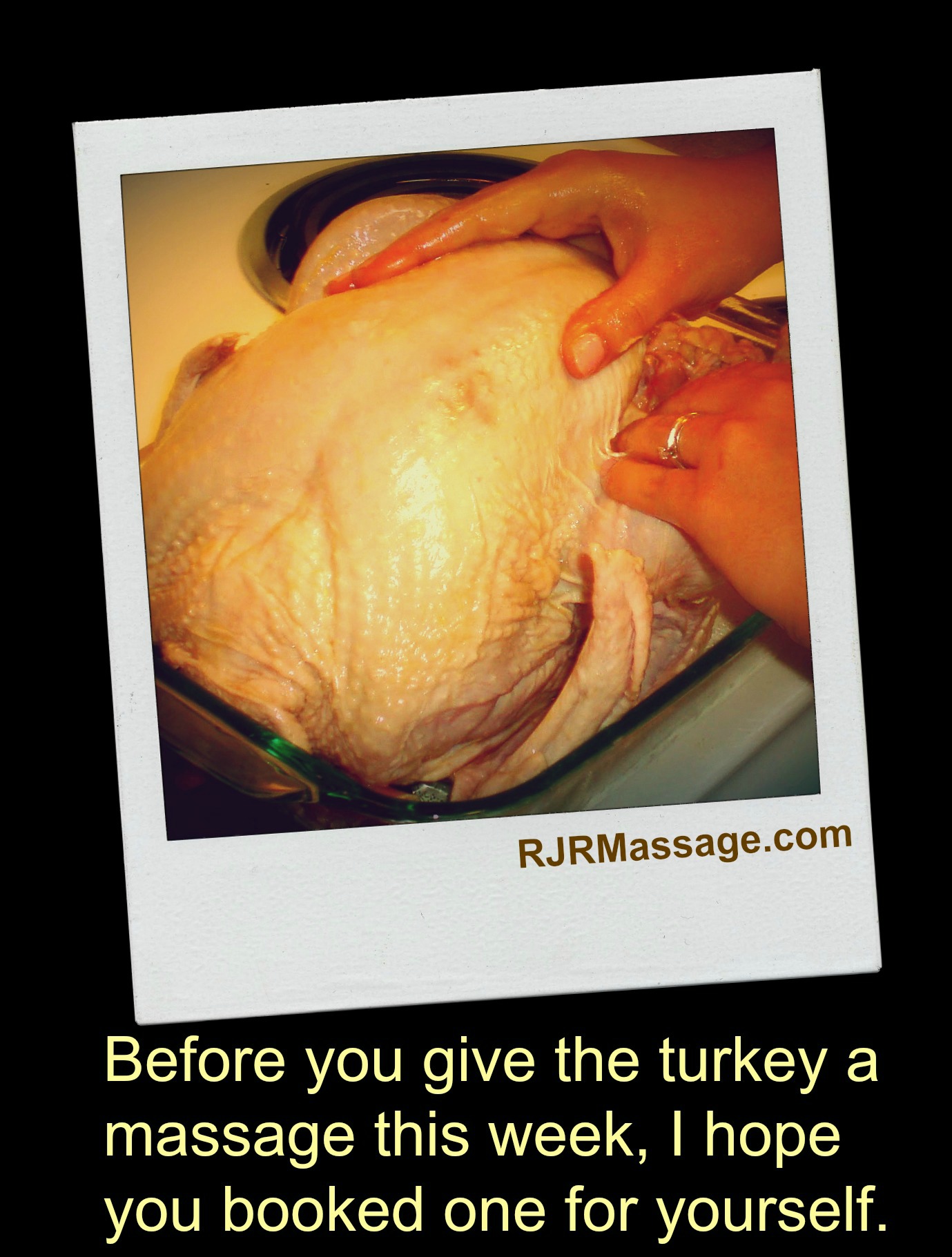 11/19/13
Studio Blu will be hosting an open studio event during the Holiday Lighting Ceremony. Please come by, see the space and say hello!

Sat, December 7, 2013 Lawn at Town Hall 5 p.m. to 6:30 p.m.
HOLIDAY LIGHTING CEREMONY
Sponsored by: San Anselmo Chamber of Commerce and San Anselmo Recreation Department
Location: Lawn at Town Hall, San Anselmo Avenue
Info: San Anselmo Chamber, 415-454-2510
FREE
This old-fashioned evening of warmth and spirit is the perfect way to kick off the holiday season. Santa Claus arrives in a fire truck, then the young and old are treated to free pictures with St. Nick himself. Enjoy delicious refreshments donated by local businesses along with holiday music and children's activities.

11/15/13
San Anselmo Holiday Parking

The Central Marin Police Authority is pleased to announce that the Town of San Anselmo is providing free parking to holiday shoppers. The free holiday shopping period begins on Friday, November 29, 2013 and will continue through Wednesday, January 1, 2014. During this period, the parking meters will not be operating. As always, however, the disabled, red zone and other safety related parking violations will be enforced.
11/04/13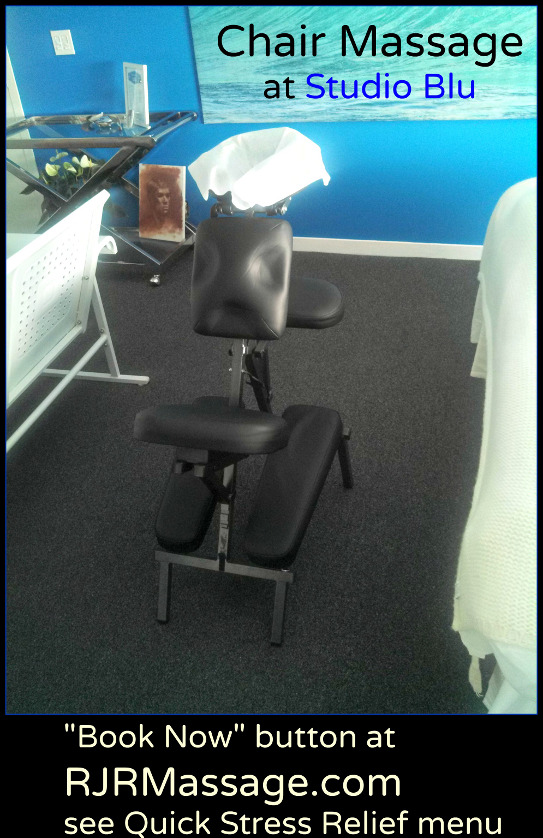 10/31/13 New Location 11/01/13
Click HERE to view photos of the new office.
Beginning November 1, 2013, ALL appointments are inside Studio Blu in downtown San Anselmo: 2 Magnolia Ave. Studio B, San Anselmo, CA 94960
10/1/13
Follow RJRMassage on WordPress!
9/3/13
RJR Massage is moving to Downtown San Anselmo on November 1, 2013.
Click HERE for more information.
8/29/13
Click on the photo to book your Labor Day Weekend massage now!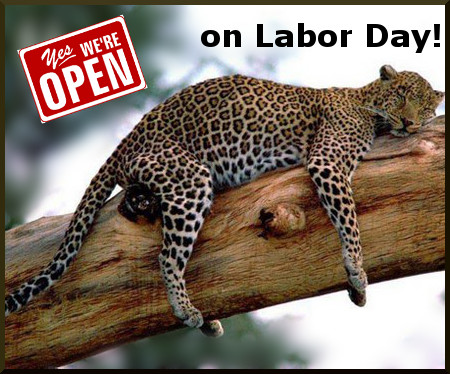 8/3/13
Congratulations to my friend, Cora Nelson, who opened up the beautiful "studio blü" in Downtown San Anselmo. Check her out!
http://www.studiobluonline.com/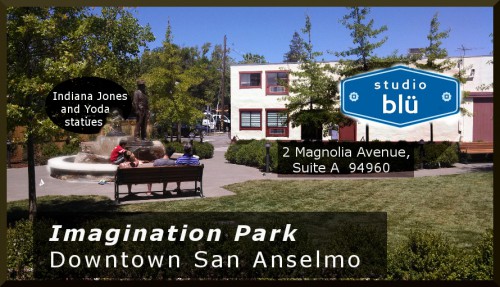 11/8/12
Please note that my office will be closed from November 19th to November 30th and again from December 22nd to January 6th. Schedule your appointments NOW using the green button below.
Also, let's try to avoid the frantic Christmas Eve phone calls to purchase Gift Certificates this year! It's a VERY simple process. Just email me what you would like to give and I'll email you a PayPal invoice that you can pay from the comfort of your home or office. I'll email you a gift certificate that you can print and personalize! No stress and no worries. Thanks!
---
5/30/12
My office will be closed until Wednesday, June 6, 2012.
---
5/11/12
I will be offering free chair massage here Saturday, May 19, 2012 from 11 am to 2 pm:
Max Muscle of San Rafael, CA
1401 4th St
San Rafael, CA 94901
415-460-6299
---
5/11/12
My office will be closed from May 31- June 5, 2012. Thank you.
---
02/28/12
Great news!
2012 ABMP Website Contest Winners
The ABMP Website Contest is all wrapped up, and the winners have been chosen! Thanks to everyone who submitted a site to the contest, we had lots of great entries and it certainly wasn't easy picking the winners out of all the good websites we saw. Without further ado, here are the contest winners!
1st place winner--Richard Genova:
www.richards.massagetherapy.com/

2nd place winner--Chip White:
www.innerharmonysacramento.massagetherapy.com

3rd place winner--Katrina Myers:
www.restorativewellness.abmp.com

4th place winner--Ruben Rocha:
www.ruben.massagetherapy.com/

5th place winner--Maria Weston:
www.gentlespirit.massagetherapy.com
---
ATTENTION
Beginning Feb 1, 2012:

Appointments on MONDAY and WEDNESDAY are in the office of Oshalla Holistic Fitness and Massage (1010 Lootens #1, 94901) Near 4th and Lootens

Appointments on FRIDAY and SUNDAY are in the office of Angelic Touch and Holistic Bodywork (25 Mitchell Blvd. #12, 94903) Near Smith Ranch Rd and 101
---
12/12/11
My office will be closed on December 24, 2011 and will re-open on January 5, 2012.
Please book your massage sessions accordingly. Thanks.
---
11/16/11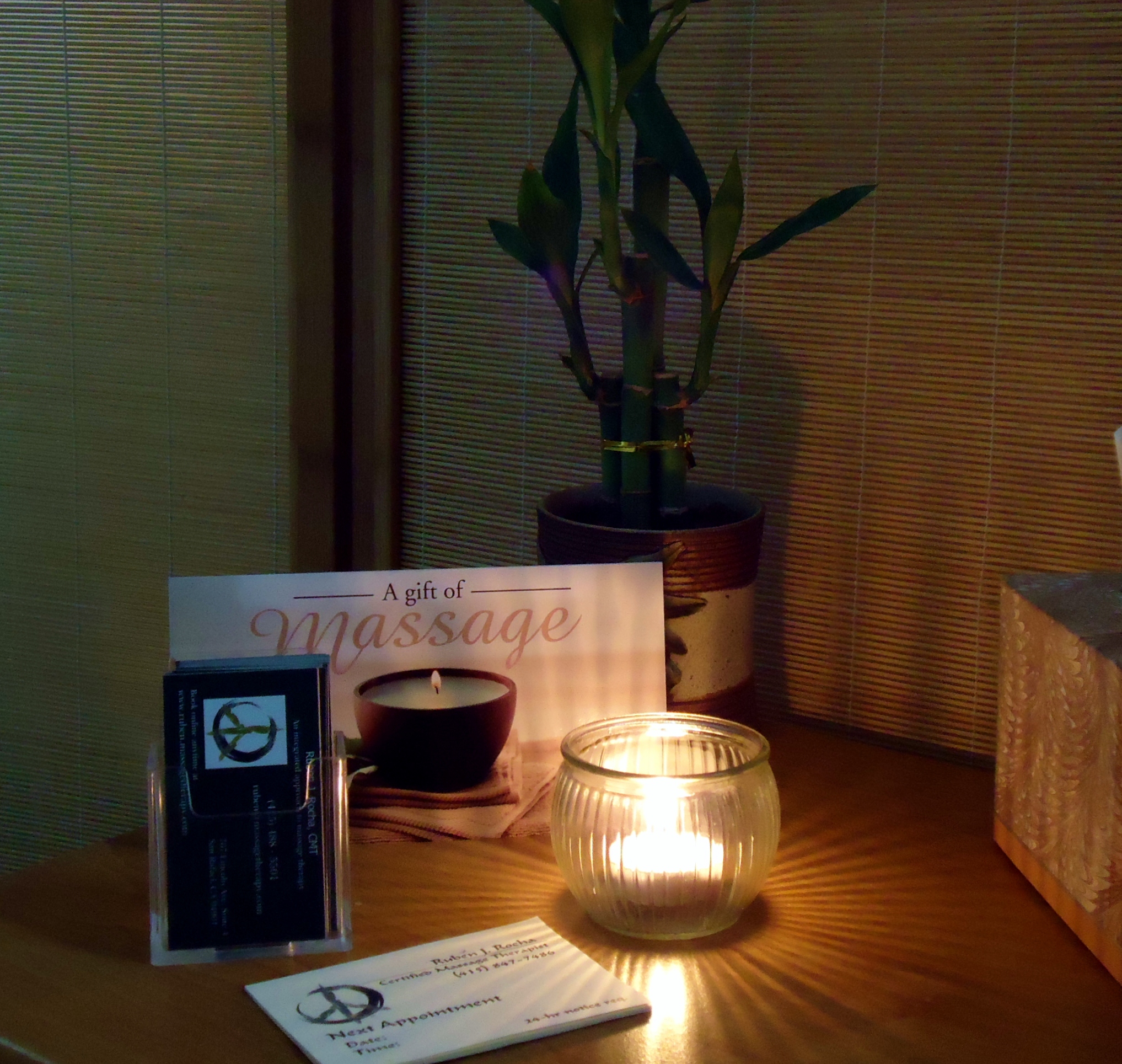 Yes, it's easy to give the gift of massage!
I'll email you an invoice and you can pay instantly with PayPal. You'll receive the gift certificate via email...print...personalize and make someone happy!
---
11/15/11
Hello everyone! Thank you for your patience and supportive messages during my recent illness. I'm ready to start seeing clients on a limited basis this week. I've missed you.
http://rjrmassage.genbook.com/
---
10/20/11
Sometimes you are high on stress and low on cash. Please consider one of my Quick Stress Relief sessions: 15, 20 or 30 minute FOCUSED sessions are available for neck, shoulders, feet and can be received on the table or in the massage chair.
CLICK HERE to book your session now.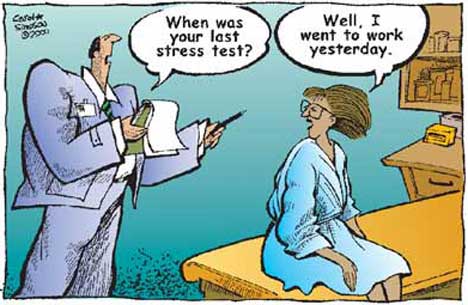 ---
10/19/11
"Tension is who you think you should be. Relaxation is who you are." -Chinese proverb
The end of the year brings the same cycles of stress and tension. Why not give yourself a break with a regular massage? If stress has a cumulative negative effect, then relaxation and BREATH time must have a cumulative positive effect. This is your opportunity to manage the approaching holiday season in a healthy, self-loving way. Why wait until you are in the middle of a storm? Let's accumulate some Peace together.